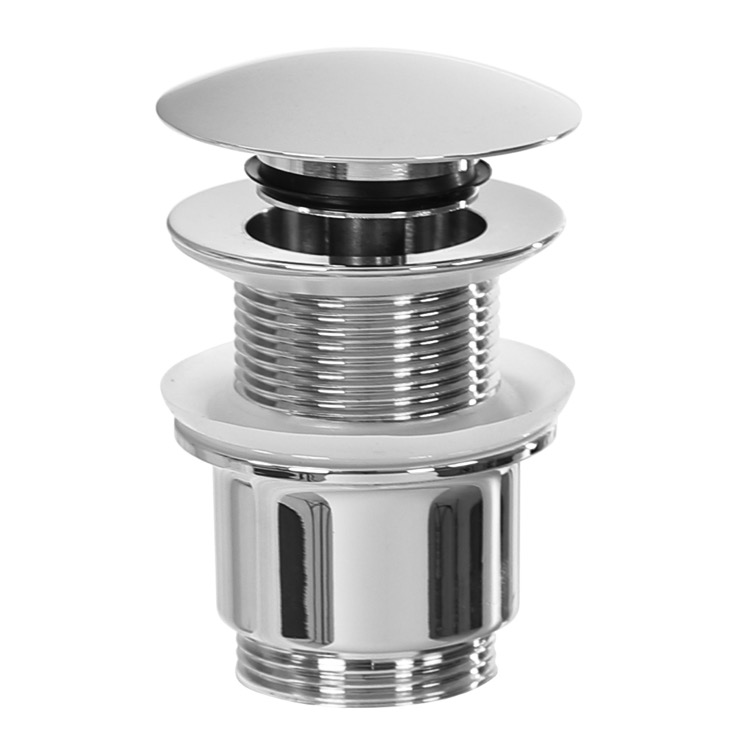 Plumbing Accessories
Click-Clack Pop-up Drain Available In Multiple Finishes
OVERVIEW
This brass click-clack is a contemporary style click-clack. This model does not include an overflow system. The click-clack allows you to fill or drain your sink by simply pressing on the top of the device. It was made in Italy from the highest-quality brass and is available in chrome, matte black and satin nickel finishes.
Click-clack system
Does not include overflow
Chrome finish
Made from high-quality brass
Made in Italy
Recommended for use with the HT32 p-trap

Disclaimer: use with other p-traps is not guaranteed.
MORE FEATURES
Round
Chrome, Satin Nickel, Matte Black
Brass
Free Standing
Contemporary
SPECIFICATIONS
2.6 Inches
2.6 Inches
3.61 Inches
2 Lbs
Scroll