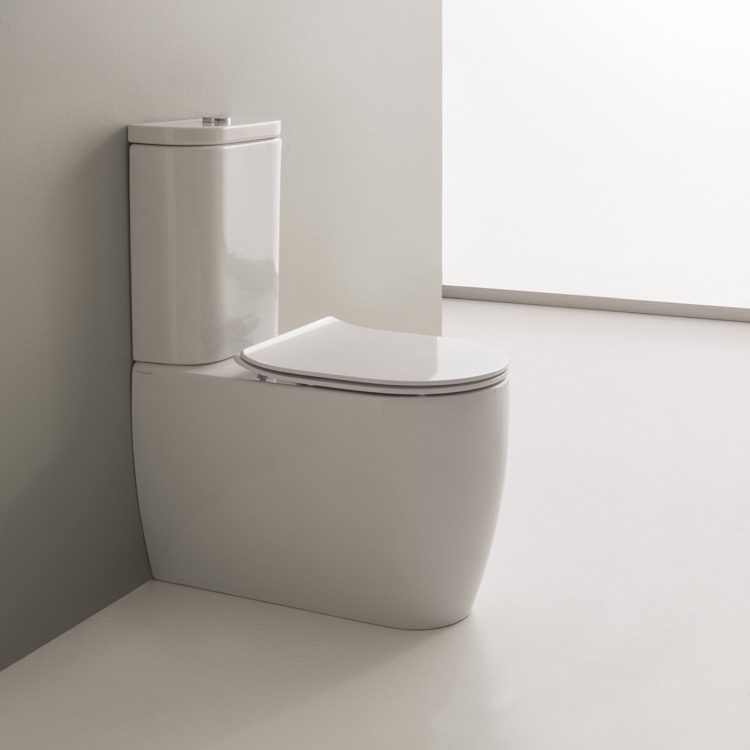 Moon
Modern Floor Standing Toilet, Ceramic, Rounded

OVERVIEW
Need a toilet? This one is a floor modern & contemporary toilet that will fit perfectly into your contemporary master bathroom. This quality toilet is built with high quality ceramic and finished in white.
Standard 12-inch rough-in floor toilet
Includes seat and cover
Comes with soft closing seat system
Made of white ceramic
Designed by Scarabeo
Cannot ship this item to California, Colorado, Georgia, Washington, Hawaii.
MORE FEATURES
Round White Ceramic Floor Toilet. SKU: Scarabeo 5526T
White Soft Closing Seat. SKU: Scarabeo 5530/B
Ceramic Toilet Cistern. SKU: Scarabeo 5527
Elbow for 12" Rough In. SKU: Scarabeo Curve
Round
No
White
Ceramic
Floor Standing
1.6 GPF
Modern
SPECIFICATIONS
14.2 Inches
26 Inches
16.6 Inches
50 Lbs
Scroll